Nif_H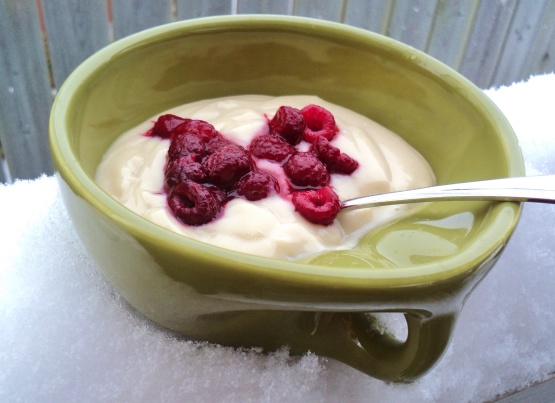 Really easy, vegan pudding :) yummy!

Is there a breakdown of the nutritional values of the pudding for diabetic reasons?
473.18

ml almond milk

44.37

ml cornstarch

14.79

ml agave nectar (or honey if not vegan)

4.92

ml vanilla
Mix a little of the milk with the cornstarch to form a paste.
Heat the rest of the milk gently to a simmer, then add in the cornstarch paste, agave and vanilla.
Stir until thickened and serve with fruit.