Almond Poppy Seed Muffins
karen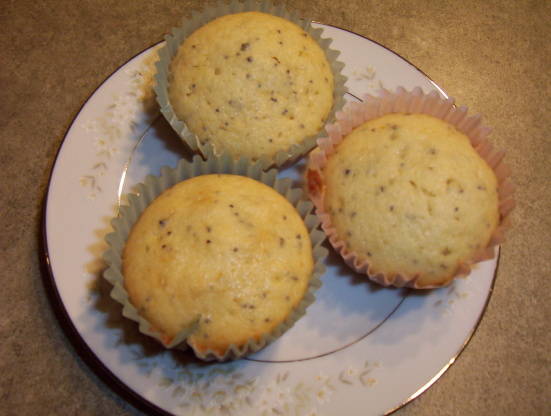 I had almond poppyseed muffins at a restaurant called Yoders in Shipshewana, In. a few years ago and they were the best muffins I've ever eaten. I searched on the internet and found this recipe. Not sure what site it came from. I hope you like them.

Aside from halfing it (with 2 eggs instead of 1.5), I made the recipe as stated...but used 1 teaspoon of the almond extract because it seemed like others were. I don't think I would have used less than that, knowing the flavor. What the recipe calls for would only give a tiny hint of almond. It ended up good and fluffy & I had 3--only planned to eat two--which suggests they were good and enticing. My favorite thing about this recipe is it only uses 1 bowl.
Preheat oven to 350°F.
Grease, spray, or placed liners in muffin tins to hold 24 muffins.
Combine flour, sugar, baking powder and salt.
Add milk, eggs, oil, and almond extract (you can add more or less almond extract to your taste); whisk until smooth.
Gently stir in poppyseeds.
Fill muffin tins and bake for 25- 30 minutes.