I usually try to stay away from recipes with box-ingredients because I'm not likely to have them on hand, but this cake is worth it. The butter-cinnamon-sugar crust is so yummy. I suppose you could frost or glaze it but I never do because it just doesn't need it. Everyone loves it just as it is.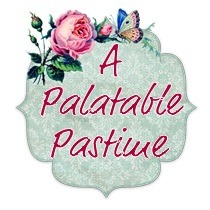 I thought this cake was supremely moist and had a good flavor, but for a cake I probably would have liked a drizzled glaze or something to give it that "over-the-top" extra richness that I would serve to guests rather than having this as something the family and kids love to snack on. Otherwise this cake was wonderful, and I would happily make this again, just with a glaze. Thank you.
Heavily butter a 10-inch bundt pan.
Mix the cinnamon and sugar together and sprinkle a liberal amount in the pan so it sticks to the butter.
Combine all cake ingredients and mix well.
Pour into bundt pan and bake at 350°F for about 50 minutes.
Invert pan on a funnel or bottle and let it cool about five minutes; remove the cake from the pan and cool on a wire rack.