Madash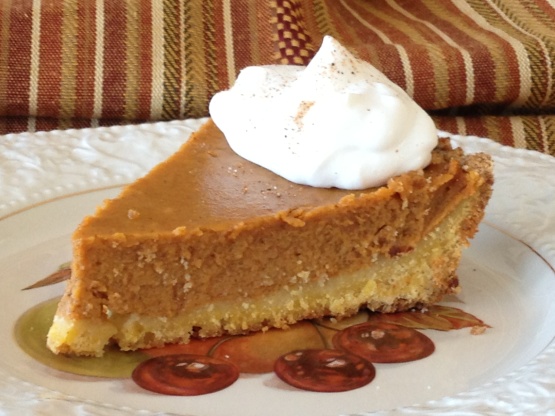 My Grandmother-In-Law gave me this recipe because so many of our family have celiac disease or are allergic to wheat. I love it so much, that I now use it for all of my pies. If you don't like almonds, you can use any other nuts instead

Top Review by Madash
This turned out really well for me and everyone loved it. The recipe is a bit non specific though, which is why I give it 4 stars. It doesn't specify if the almonds should be skin on or blanched. As someone new to gluten free baking, this was a question I had. After some research, I decided on using blanched. Also, how finely should they be chopped? Again, the recipe leaves you guessing. I put them in my food processor and processed them until quite mealy and fine as it seemed to make sense to do it that way. I used this crust as the stand in for a wheat pastry crust for a pumpkin pie. I prepared the crust, poured in the filling and baked it for 55 minutes at 375. The crust was a little over browned around the outside, but otherwise held up. I would adjust the oven temp down next time and bake slightly longer as necessary. I truly appreciate having a 'go to' wheat free pie crust now. Thanks for the recipe!
Combine brown sugar, Xanthun, Rice Flour, Vanilla and Almonds in a medium mixing bowl.
Cut in butter with pastry cutter or fork.
Spread the mix into a nine inch pie pan and shape with fingers or bottom of a spoon to cover the bottom and sides.
Bake for 15 minutes in oven at 350 degrees.
Let cool.
Pour in filling or use in place of graham cracker crusts.