Rita1652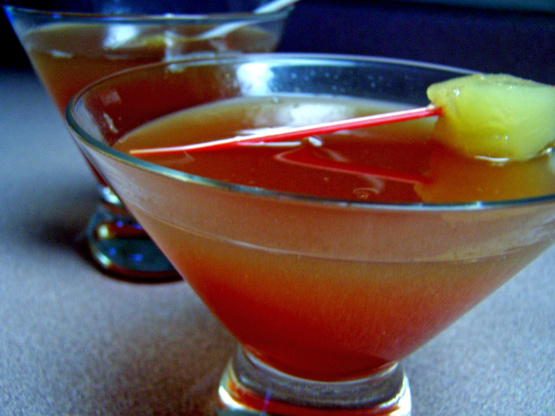 Did you ever try drinking an ALMOND JOY!!!???

I didn't use the grenadine and had only had about a Tbsp of pineapple juice but it really does have an after taste of almond joy!! Strong drink by my standards, though. I might try using the Malibu in some chocolate milk sometime, now!
Pour liquors over ice.
Fill with pineapple.
Add grenadine to color.
Shake.
Garnish with pineapple flag.