Prep 15 mins
Cook 35 mins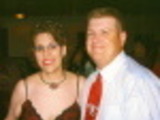 A family friend gave me this recipe, and WOW!!!! This is a totally AWESOME cake!
1 (18 ounce) package devil's food cake mix
3 eggs (or as called for by your cake mix)
1⁄3 cup oil (or as called for by your cake mix)
1 1⁄3 cups water (or as called for by your cake mix)
1 (12 fluid ounce) can evaporated milk
2 1⁄2 cups white sugar
25 large marshmallows
1 (14 ounce) package flaked coconut
1⁄2 cup butter
2 cups semi-sweet chocolate chips
1 (3 ounce) package sliced almonds
Directions
Mix cake and bake as directed for one 9x13 pan.
In a saucepan combine 1/2 can of the evaporated milk, and 1 1/2 cups of the sugar.
Bring mixture to a rapid boil.
Quickly remove from the heat and add marshmallows.
Stir until melted and then add coconut.
Pour this mixture over the baked cake.
In a saucepan combine the remaining sugar (1 cup) and remaining evaporated milk.
Bring to a boil.
Remove from heat and add butter and chocolate chips.
Stir until melted and add almonds.
Pour over the top of the cake.
Chill for at least 2 hours.
Best if made a day prior to serving.
Most Helpful
I read the reviews and used unsweetened coconut. It was perfect. Made it for a baby shower.
DIVINE!! I found this recipe on a cake pan & had to buy the pan just for the recipe. It is very sweet & rich, but 3 layers of complete heaven! My recipe calls for toasted almonds & I highly recommend it, it really heightens their flavor. I was so excited about this recipe, I was going to post it on Recipezaar, but checked to make sure it wasn't already there, and there it was. Absolutely INCREDIBLE!!! I wish I could give it more stars to cover up the lower scores of the people who said it's too sweet! No way!!!

WAY WAY WAY too sweet for us. But a good idea and I will make it again with some tweaks in the recipe... Thanks for posting!