Ambervim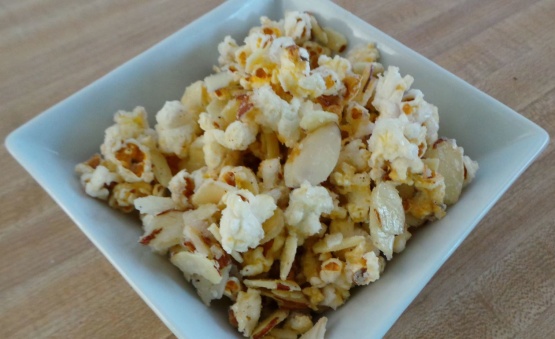 If you love popcorn with some sweetness than this recipe is for you! A light glaze tops the popcorn perfectly, making this treat a sweet and salty snack.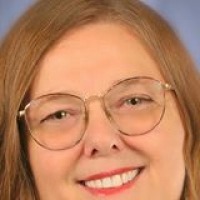 Less sugar would be ok. Mixed sugar, extract and water in a pot then added popcorn and stirred. Added sliced almonds. Was soggy. So then spread on baking pan MUST add kosher salt and baked at 300 for 10-15 minutes. MUCH better with salt and baked. Almonds optional and nice.
Pop popcorn in microwave and place in a large mixing bowl.
Stir powdered sugar and almond extract together in a small bowl.
Gradually add enough water til the mixture is thin.
Pour glaze over popcorn.
Stir until lightly coated.
Store popcorn in tubaware, or press into a cake pan to form bars.