French Toast lover alert! This recipe will make you drool! Keep napkins available at all times! Almond paste is a mixture of ground almonds and sugar. You can find it in grocery stores.
Directions
Trim crusts from bread; set bread slices aside.
Process crusts in a blender or food processor until finely crumbled.
Set crumbs aside.
Combine cream cheese and almond paste; beat at medium speed of an electric mixer until smooth.
Spread the mixture evenly on 4 bread slices.
Slice each sandwich diagonally to form 4 triangles.
Combine eggs, milk, and vanilla.
Dip each bread triangle into egg mixture, coat with crumbs, and dip again in egg mixture.
Melt butter in a large skillet; add oil.
Cook triangles over medium heat 4 minutes on each side until browned.
Serve immediately.
Yield: 4 servings.
Most Helpful
This was excellent! My husband really loved it. I will definitely be making it again. I made it exactly as the recipe specified. Only bad thing was now I have to watch what I am going to eat the rest of the day or I'll be into calorie overload!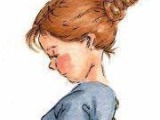 Lovely! I used a loaf of homemade bread and sliced it about 1-1/2 inch thick. Then followed the recipe. I had the nicest plate of golden brown triangles. Taste was superb! We really loved the cream cheese and almond mix. Thanks Sharon!