These almonds are browned in butter to bring a nutty crunch to this classic French toast recipe. From Gourmet May 2006.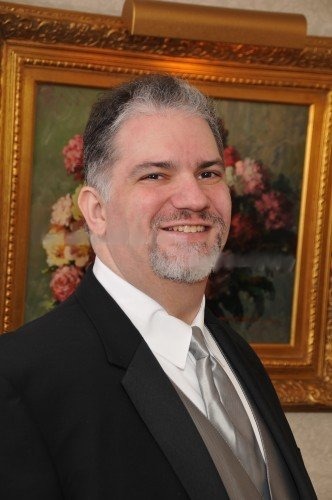 This worked fairly well. The bread needs to soak up quite a bit of custard to be able to get the almonds to adhere. It has to be watched very carefully in the pan - it went from pale to almost burnt in under 60 seconds, and I had the heat just below medium. Next time, I might play with the proportions on the custard - I spilled a lot down the drain, and it didn't need that much dairy.
Put oven rack in middle position and preheat to 275ºF.
Whisk together eggs, half and half, sugar, vanilla and salt in a large shallow dish until well combined.
Spread almonds on a large plate.
Soak 4 slices of bread in the egg mixture, turning over once, until saturated.
Working with 1 slice at a time, remove the bread, letting the excess egg mixture drip off, then dredge in almonds to coat both sides, gently pressing to help adhere.
Transfer to a plate or wax paper. Repeat procedure with remaining 4 slices.
Heat 1 1/2 Tbs butter in a 12-inch heavy skillet over medium heat until foam subsides, then cook 4 bread slices, turning over once, until almonds and bread are golden brown, 5-6 minute.
Add the remaining 1 1/2 Tbs butter and cook the remaining 4 slices in the same manner. Transfer the cooked French toast to a baking sheet and keep warm in the oven while cooking the last 4 pieces.