Prep 30 mins
Cook 30 mins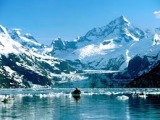 Another recipe from German Cooking cookbook. These traditional cookies will almost melt in your mouth. To get the proper consistency in these cookies, make sure the almonds are finely ground, not chopped!
Directions
Preheat oven to 350 degrees F.
Spray several cookie sheets with cooking spray.
With a mixer, beat the butter with sugar until light and fluffy.
Add vanilla extract and almond extract, beat until incorporated.
Stir in the flour and almonds. Work flour mixture into a firm dough.
Working with 1 tablespoon of dough at a time, shape a long in the middle is thicker than both ends. Bend dough log into a crescent shape.
Place on greased cookie sheets and repeat until all dough is used.
Bake 12-15 minutes or until light brown.
Sift powdered sugar into a small shallow bowl.
While the cookies are still warm , roll the crescents in the powdered sugar.
Cool on racks.
Most Helpful
This is a wonderful recipe! I loved that the dough was so stiff and easy to work. This is just what I was looking for, to re-create my Grandmother's lost recipe Delicious. Thank you for posting this

I'm getting cookie crumbs on my keyboard and a fine dusting of 10x over everything. Good cookies! No eggs, no salt, no baking powder or soda---I thought maybe these were going to just crumble away. But no worries---they are almost crunchy on the outside and then lovely and soft within. I made mine a little larger--about one and half ounces of dough in each and had a yield of 23 nice sized crescents. I have to lock these away or give them away before I eat them myself.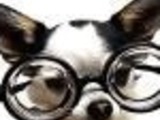 Horrible waste of expensive nuts. Made these for my work associates. Cookies literally melted on the pan! So no cookies for my associates ??