Almond Chocolate Cake (No Flour)
Jubes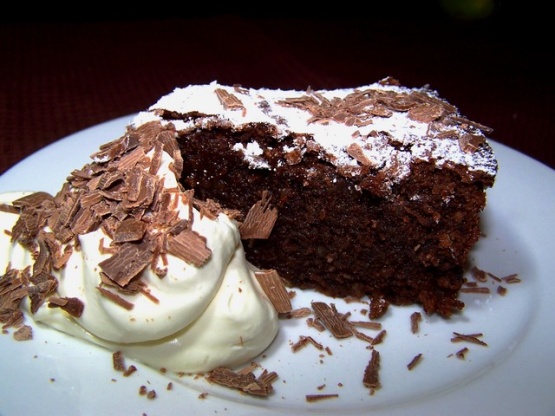 A decadent brownie like TOH recipe that does not use flour! Its creator, Peggy Gwillim, says it is gluten free. Serve with ice cream or alone. A strawberry or raspberry syrup with fresh berries looks and tastes great also. This is baked in a spring form pan. Tastes best if chilled day before. Freezes well. Notice the review from Chef #1236316 who subbed in 2 cups of almond meal for the 2 1/2 cups of almonds which is fine with me. Also notice Chef#1213645 review about subbing in an equivalent amount of raw honey for the sugar which is also fine with me.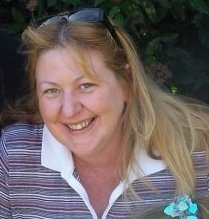 Top Review by Jubes
*Comment 15 Sept 2008* Hi WiGal. Great looking cake. Just dropping by to say ....Yes!- your cake is gluten-free. Care should be taken for any gf bakers that gf ingredients are used -check the cocoa, chocolate, coffee granules and confectioners flour are suitable. I love flourless chocolate cakes and cakes made using ground almonds/almond meal. Your recipe has gone into my cookbook to make later :) *Reviewed for ZWT5 France visit for the Zaar Chow Hounds Team* Merci WiGal!!! This is one FABULOUS (gluten-free) cake!!! THis is now my favourite flourless chocolate cake recipe. WONDERFUL!!!! SO chocolatey and rich. Yum, Yum, Yum!!!! I toasted my blanched almonds in a dry skillet and processed them as stated. I would recommend this in preference to using ground almonds/almond meal/almond flour. The home processed almonds are slightly coarser textured and seemed to give the cake more stability. This cake does not 'sink' or collapse in the middle as other flourless cakes I have tried. Toasting the almonds seems to give a better depth of flavour as wel;. We served with chantilly cream and chocolate shavings. Your cake is gluten-free as written- provided gf ingredients are used. Pure sugar IS gluten-free. Photo also being posted. I
Place egg whites in a small mixing bowl, let stand at room temperature for 30 minutes-save yolks for step 6.
Meanwhile, in a small bowl, combine almonds and 2 tablespoons of sugar; using a food processor put small amounts of this mixture into processor, cover and process until ground--you want this to be fine textured.
Set aside.
In a large mixing bowl, cream butter and remaining sugar until light and fluffy.
Preheat oven to 350 degrees.
Add egg yolks, one at a time, beating well after each addition.
Beat in the chocolate, espresso, cocoa, orange juice, espresso granules, vanilla, and reserved almond mixture.
Beat reserved egg whites on high until stiff peaks form.
Fold egg whites into the batter.
Pour into a greased 9 inch spring form pan.
Place pan on a baking sheet.
Bake at 350 degrees for 42 to 48 minutes or until cake springs back when lightly touched.
Cool on a wire rack for 10 minutes.
Carefully run a knife around edge of pan to loosen; cool completely.
Garnish with confectioners' sugar, chocolate curls, and coffee beans if desired.