Almond Chocolate Biscotti (Using Cake Mix)
This is a quick biscotti recipe that starts off with a chocolate cake mix. Very quick and easy and perfect for after dinner drinks or coffee.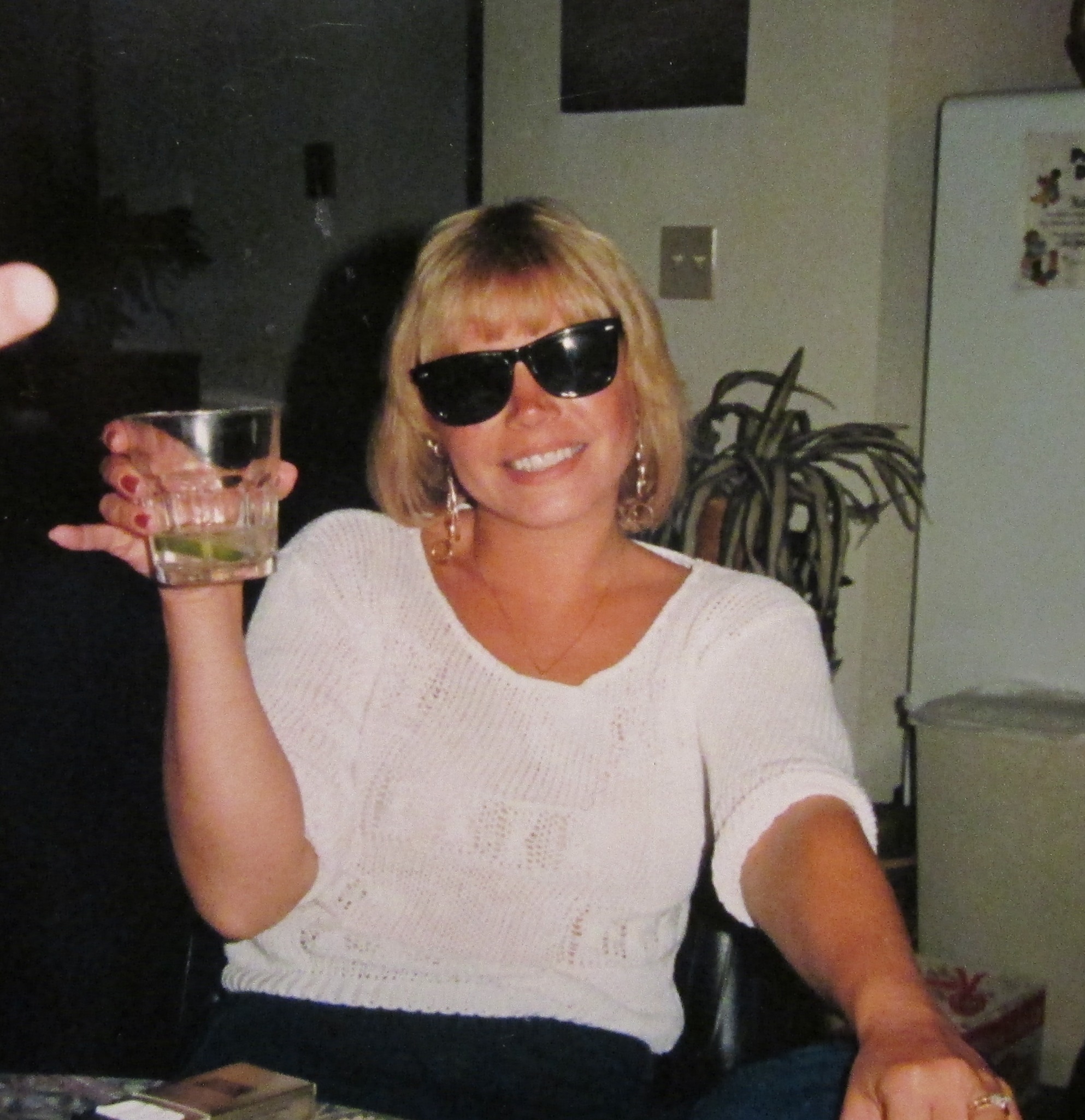 YUM! I had to divvy these up between DH for at work, DD and fiance, and myself because everybody loved them. I used a devil's food mix, (I LOVE the simpliticy of using a mix), and when I cut them they were a bit wider than 1/2 inch. (I had some cracking in the "logs" and I found the trick to cutting them without causing crumbling was to lightly start the cutting through the very top crust with the serrated knife, then push straight down to cleanly cut.) They came out of the oven the second time with just a little semi-softness in the centers, like a dense brownie texture, YUM!, and a crusty outside. I spaced my white chocolate on the stove and it siezed up, so I had to smear it on...sorry for the photo, but they sure were delicious! I will make these again. ZWT 7 - Shady Ladies
In a large mixing bowl, combine the cake mix, flour, butter, chocolate syrup, eggs and extracts; mix well.
Stir in the almonds and miniature chocolate chips.
Divide dough by half.
On ungreased baking sheets, shape each portion into a 12 x 2 log.
Bake at 350F for 30-35 minutes or until firm to the touch.
Cool for 15 minutes.
Transfer to a cutting board; carefully cut diagonally with a serrated knife into 12 inch pieces.
Place cut side down on baking sheets.
Bake for 10 to 15 minutes or until firm.
In a heavy saucepan over how heat, melt vanilla chips and shortening.
Drizzle over biscotti; let stand until hardened.
Store in airtight container.