Cooking Light, September 2006 recipe that sounds yummy. This topping is delicious. It took more than 10 minutes for the salmon to become flaky.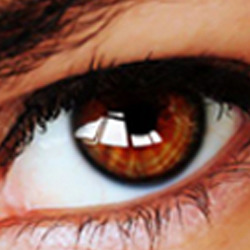 I loved this! Somehow my parsley didn't make it home with me from the grocery, so I added fresh cilantro instead. I also added one tablespoon lemon juice and one tablespoon melted butter to the bread mixture. My salmon was sort of thin and it was done in exactly 10 minutes. Tagged for Spring PAC 2014, and placed into my Best of 2014 cookbook!
Preheat oven to 400°.
Combine first 5 ingredients in a food processor; add 1/4 teaspoon salt. Process until finely chopped.
Sprinkle salmon with the remaining 1/4 teaspoon salt and pepper. Top fillets evenly with breadcrumb mixture; press gently to adhere. Place fillets on a baking sheet coated with cooking spray.
Bake at 400° for 10 minutes or until fish flakes easily when tested with a fork or until desired degree of doneness. Serve with lemon wedges.