Almond Chickpea Flour Cookies
awalde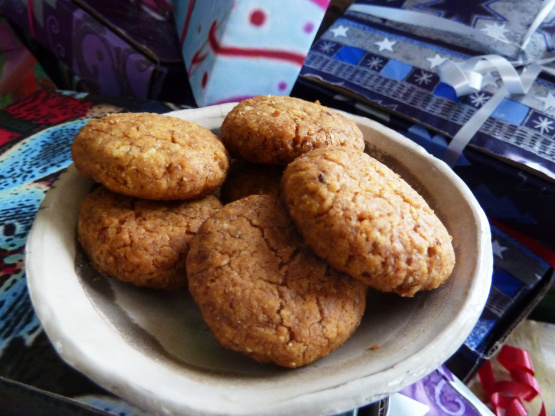 These cookies are completely grain free and thus gluten free. You can make them dairy free, too, using non hydrogenated margarine.

Top Review by awalde
I will call these Indian Dream! These cookies with cardamom remember me the smell of the Indian sweets. They are really very easy to prepare ande fast done.
I would'nt renouce to the cardamom, but I can imagine that other spices would be very nice too.
Thanks a lot! for This glutenfreee recipe!
Preheat oven to 300°F.
Cream together softened butter and sugar.
Add egg yolk, mix until smooth and creamy.
Add flour and finely ground almonds (almond meal), knead until soft dough forms.
Roll balls a little smaller than walnuts but bigger than hazelnuts, place on cookie sheet and flatten.
Bake at 300° 12-18 minutes (my oven did it in 15 minutes, but my friend's needed 20, so watch carefully the first time you make these!).
Let cool on a wire rack.