Almond Chicken Mole Sauce
Prep 10 mins
Cook 10 mins

This is great served over chicken or fish! From Stop The Clock! Cooking: Defy Aging--Eat The Foods You Love by Cheryl Forberg
Directions
Combine first nine ingredients through cloves in blender and mix until smooth, adding the oil and chicken broth gradually.
Heat another tablespoon of olive oil in a skillet and add spice paste (from blender), cooking on medium heat until fragrant.
Add tomatoes, sauce, peppers, garlic, broth and seasonings and simmer for five minutes until thickened and creamy.
Serve over chicken or fish.
Reviews
Most Helpful
Excellent flavor and texture and so easy! And what great smells in the kitchen!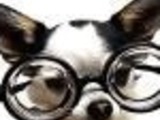 We had this mole sauce over grilled chicken also. I used 1 chipotle chile and unsweetened cocoa powder. The spices work so well with the cocoa powder and vegetables. I really enjoyed this with the chicken!

Wow, I had never even HEARD of Mole before, and now I am hooked! I made this for the ZWT 2 challenge and we enjoyed it over griiled chicken for lunch. Totally unlike anything I have ever had before, we loved it!