Almond Cheesecake Brownies
Prep 30 mins
Cook 35 mins

These brownies are heavenly! Diet destruction for brownie and cheesecake lovers!
Directions
Preheat oven to 350°F Grease a 9x13in pan.
In a small bowl, combine flour, baking powder and salt. In a large saucepan, melt butter and chocolate over low heat, stirring until smooth. With a wooden spoon, beat in 1 1/2 cups of sugar. Add 4 eggs and 2 teaspoons of vanilla, beat until well blended. Stir in flour mixture just until blended.
In a small bowl, with mixer at medium speed, beat cream cheese until smooth, gradually beat in remaining sugar. Beat in remaining egg, almond extract and vanilla until just blended.
Spread 1/2 of the chocolate batter in prepared pan. Spoon creamcheese mixture in large dollops on top of chocolate. Spread remaining chocolate batter over cream cheese mixture. "Marble" with a butter knife by swirling the knife in broad strokes.
Bake until a toothpick inserted in the center comes out almost clean, about 35-40 minutes.
Cool completely before cutting.
Most Helpful
These brownies are delicious. So moist and flavorful. The cheesecake mixture has just the right amount of almond flavoring. I have also made them before using box brownie mix and they turn out amazing that way too. And I swirl the cheesecake mixture into the brownie mix which gives them a very pretty look.
Buddha made the brownie portion while I (Bird) made the cheesecake portion. The directions are simple to follow and easy to prepare. The brownie flavor of this recipe is excellent (I would add nuts though) as is the cheesecake. We did feel that these would taste better as two seperate recipes though, as they both have excellent flavor but as one dessert together, they lose something. We would also like to note that although there are no almonds in the recipe, the flavor from the extract comes thru quite nicely.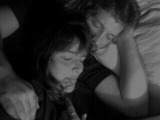 These were good. I do prefer pure chocolate brownies though. My daughter liked them and said to give them a four-star rating. Thanks for sharing