Almond Cake from Albufeira, Portugal
Prep 45 mins
Cook 40 mins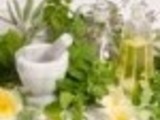 After going to Portugal and tasting,I found this recipe.You will love it!
Directions
Preheat oven to 350°F.
Combine flour, sugar, baking powder, baking soda and salt. Set aside.
Beat egg, buttermilk and vanilla extract together until smooth. Stir in melted butter.
Add flour mixture and mix with spoon until nearly smooth.
Turn into a buttered 9" springform pan.
Bake until center of cake springs back when lightly touched, about 35 minutes.
Remove from oven.
While is hot, cover top with sliced almonds.
Slowly pour Hot Almond Syrup even over, letting syrup soak into cake.
Broil about 6" from heat until almonds are lightly toasted.
Cool on rack 15 minutes.
Using knife or spatula, loosen sides between pan and cake, then cool completely before releasing springform pan.
Hot Almond Syrup: In 1-qt saucepan combine sugar and water.
Boil until mixture reaches 220F on candy thermometer.
Remove from heat and add almond extract; stir well.
Most Helpful
You are right, I did love it! We enjoyed this with some macerated berries for my grandmother's 92 birthday. I added extra almond extract into the batter because we love it so much. My springform pan let some of the syrup drip onto the floor of my oven, so next time I'll be sure to place some foil under before adding the syrup. An easy recipe that will be made again, and again!

This cake is so easy and quick to make and it is so good. My background is Portuguese and I love making traditional recipes, my mom loved it and it is definitely a keeper. It is not too sweet and the syrup makes it moist. I accidentally added extra almond extract to the syrup but it didn't ruin the cake at all it just added to it. I wrapped the springform pan in aluminum to prevent the syrup from leaking thru and it helped. Great cake will definitely make it again!
Made this to bring to my mothers house as a surprise dessert, super fast and easy to make, everyone loved it! I make it once a week now!