Almond Butterscotch Latte
Annacia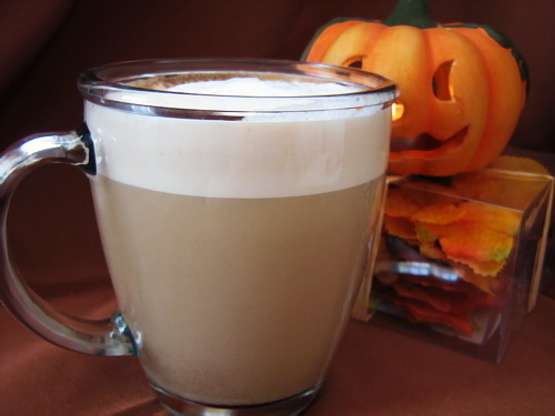 This is from the cookbook Cappuccino Espresso the Book of Beverages by Christie and Thomas Katona.
1⁄2 ounce butterscotch sundae sauce
1⁄2 ounce chocolate fudge topping
1⁄2 ounce almond syrup

1

fluid ounce espresso
milk, steamed and frothed
In an 8-ounce cup, combine toppings, syrup and espresso.
Fill cup with steamed milk and top with a small dollop of foamed milk.
Serve immediately.