Almond Butter Honey Nut O's Bars
jenne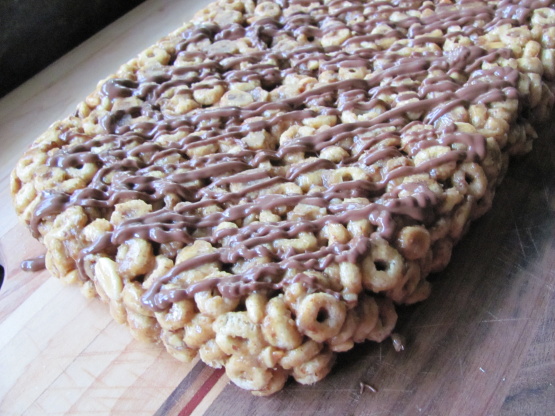 This just came to me in an email from Cascadian Farms and I am posting it here for safekeeping. The recipe is credited to Shaina Olmanson. I found them rather sweet, so I will probably reduce the honey/sugar. Instead of making a drizzle I just added chocolate chips and butterscotch chips into the mixture, which was yummy but again added to the sweetness. Experiment! Let me know what you change to make it work for your family :). Time does not include cooling time.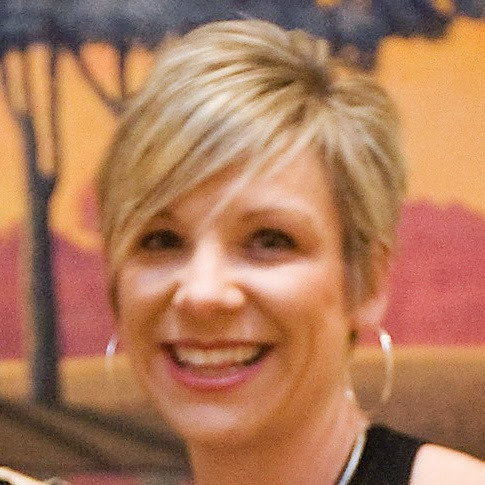 Top Review by jenne
I made quite a few changes to the recipe and I am happy with them all. I used half regular cheerios and then half honey nut, decreased the honey to 1/3 cup and only used 1/4 cup brown sugar. I also added 1/4 cup ground flax seeds to boost the health factor and subbed fresh ground peanut butter for the almond butter. I just drizzled the top with chocolate which was a nice touch. Even with all those changes, I still think they are a tad too sweet for me. . .but of course my son loved them! Sending them to preschool with him in the morning!
Measure cereal into a large mixing bowl. In a small saucepan heat sugar and honey just until sugar is dissolved. Remove from heat and stir in the almond butter. Pour over cereal and stir to combine. Press into an 8" square dish. Allow to cool.
In a double boiler, melt the chocolate. Drizzle over the top of the bars. Allow to set. Cut into 2" squares.