Pumpkie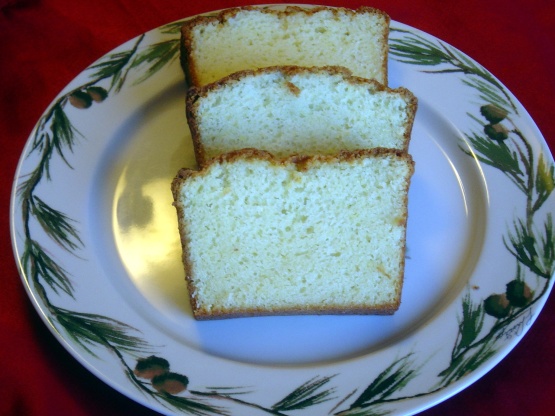 I got this recipe from a friend that loves to give this out as Christmas gifts. It reminds me of pound cake, moist, and dense. Sometimes I make it in mini loaf pans, and share with more friends.

Very good, I added slivered almonds to the top, I'll make this again!
Grease and sugar 4 medium sized or 2 large loaf pans.
Cream together eggs and sugar.
Add oil, milk, almond extract.
Stir together flour, salt, and Baking powder, add to wet ingredients.
Pour into pans.
Bake 45 minutes or until knife inserted comes out clean, in 350 degree oven.