Z1621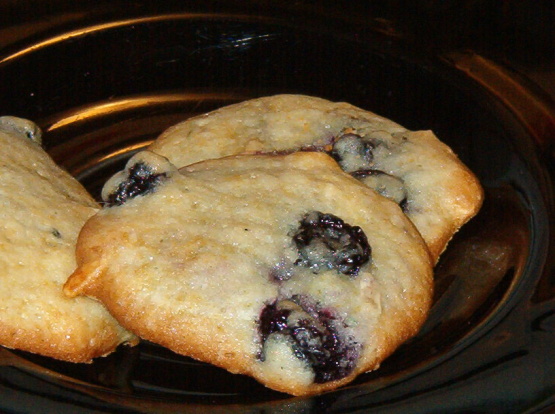 Top Review by Z1621
Tasty cookie. I used a whole egg and I didn't toast my almonds (I'm lazy LOL). I made mine small so I got about 64 bite sized cookies. They bake up fluffy-almost muffintop like. The almonds give a nice little crunch. Even though they were smaller they still took almost 15 minutes to bake. They are a nice little treat!
In a medium bowl, combine flour, baking powder, and salt.
In another medium bowl, cream together the butter and sugar using a hand mixer.
Add egg and beat to incorporate.
Add milk, almond extract, and lemon zest.
Stir the dry ingredients into the wet ingredients.
Fold in the almonds, then the blueberries.
Chill the dough in the refrigerator for 30 minutes.
Preheat the oven to 375 degrees F.
Using two small spoons, dollop mix onto cookie sheets.
Bake until golden brown around the edges, about 15 minutes.
Cool the cookies on a wire rack.