Almond Bacon Cheddar Spread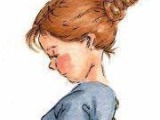 This makes a delicious spread for sandwiches. Also goes very well with crackers and fresh fruit. Serve it within a few hours as it doesn't keep. That shouldn't be a problem though as it never lasts that long!
Directions
Combine the bacon, cheese, nuts, green onions, mayonnaise and Tasbasco sauce in a bowl, mixing well.
Serve as a spread with crackers and fresh fruit or as a sandwich filling.