Almond Apple Spice Muffins
Donte W.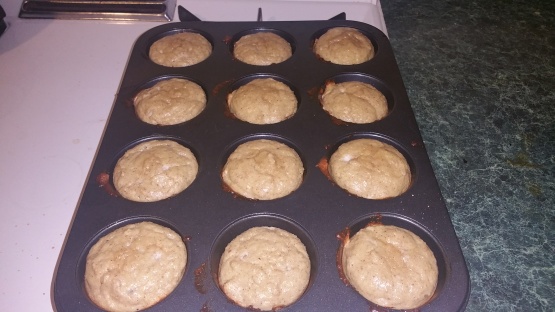 Found on Shape.com "These low-carb, high-protein muffins use unsweetened apple sauce and almond meal to cut down on added sugars and excess carbs. They're extremely portable and convenient if you're on the go and deliver less than 10 grams of carbohydrates per muffin."
Preheat oven to 350 degrees. Melt butter in microwave (~30 seconds on low heat). Throughly mix all the ingredients in a bowl. Spray muffin tin with non stick cooking spray or use cup cake liners. Pour mix into muffin tins, make sure not to over fill (~3/4 full); this should make 12 muffins (2 muffin trays). Place one tray in the oven and cook for 12 minutes. Make sure not to overcook as the muffins will become very dry. Once cooked remove from the oven and cook the second muffin tray.