Allspice Cream Cheese Frosting
Pamela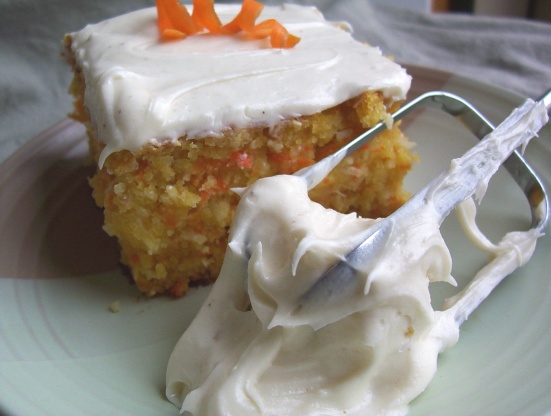 A cream cheese frosting with a little extra something, this frosting is paticularly good on Carrot Cake. Recipe originally posted on Allrecipes.com

I had made some carrot bread, and was looking for something to put on it besides butter. This was not only easy to make, it tastes fabulous! And now I have an excuse to make a spice cake, because it made a lot more than I needed for one little loaf of bread. Thanks!
In a medium bowl, beat cream cheese, butter and allspice until blended.
Gradually add confectioner's sugar and mix until well combined.
Stir in vanilla.
Gradually add milk, beating until frosting is of spreading consistency.