alligirl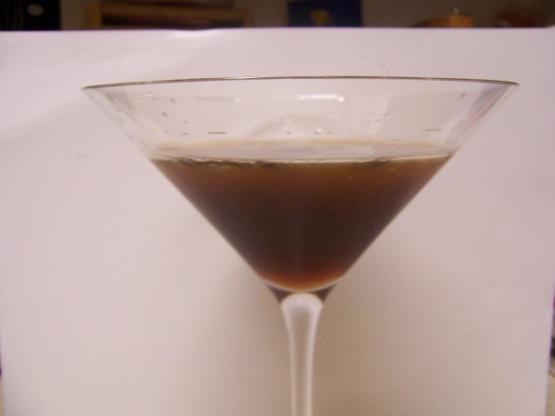 This is soooooo yummy...I used to use Stoli coffee vodka, but can't find it anymore :( ; I now use Van Gogh's double espresso coffee vodka! The label says double caffeine, so be fore-warned!
Fill martini glass with ice and water to chill.
Put 1st 2 ingredients in cocktail shaker, and shake 'til icy!
Discard ice/water and strain liquor into chilled glass. Drop in 3 coffee beans.