diner524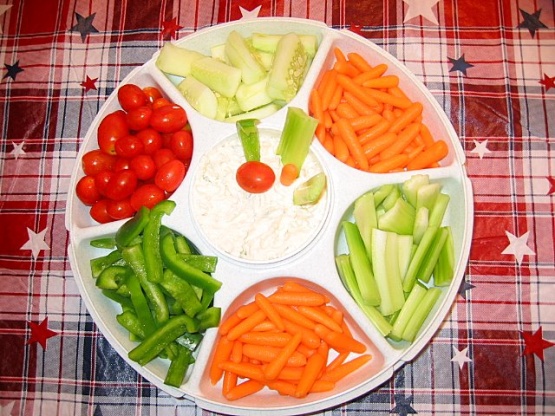 This is from a great little restaurant in South Louisiana. I begged and begged for the recipe until they finally caved in. ***Edited on June 9, 2008--I would suggest tasting the dip before adding any salt. Depending on your mayo, you may or may not need any***

I needed a dip for a pot luck and since I had all of this at home it was the one. Boy was I glad I did. It makes a ton and it was all gone in the first hour. I brought chips but anything that was at the pot luck that could be dipped was used. It does have a strong garlic flavor but in a good way. So if you don't like garlic you won't like this. I had many requests for the recipe and will make again and again. Thank you for sharing. I did only use 1/4 tsp salt. It was enough but I think the cheese and mayo have enough salt.
One day prior to serving, mix all ingredients in a medium bowl that can be covered.
Refrigerate 24 hours, stirring occasionally.
Keep in refrigerator until ready to serve.
Serve with crackers, chips or my favorite, raw veggies.
This can be doubled or tripled easily with a triple serving equal to about 2 quarts.