mliss29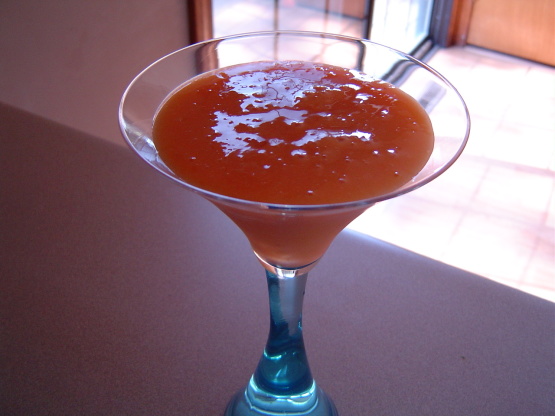 From: "Complete Home Bartender's Guide" by Salvatore Calabrese. "The name means "happiness" in Italian. This drink is refreshing."
Put the mango pieces in a blender, add the other ingredients, except the water. Blend until smooth.
Fill a goblet with ice and pour blended mixture in until the glass until is 3/4 full.
Add the water to dilute the mixture a little. Stir.
Garnish with a slice of orange and a maraschino cherry.
Serve with a straw.