Parsley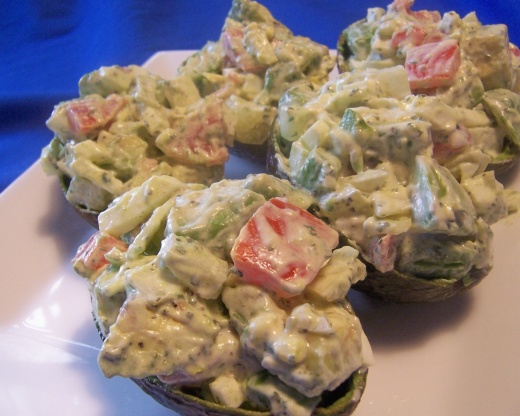 A mild, easy, pleasant guac-style salad. Lends itself to endless variations.

Wonderful and simple salad. I customized it to my taste: no tomato, alot of cilantro, more onions. Delicious and simple. We made it twice this week and I will continue making this salad. THANK YOU!!
Cut up the avocados, eggs, tomato, onion and cilantro. Toss in a bowl.
Mix together lemon juice, mayo, salt and pepper. Toss into the salad.
Can be served in the avocado shells if you saved them.