Rita1652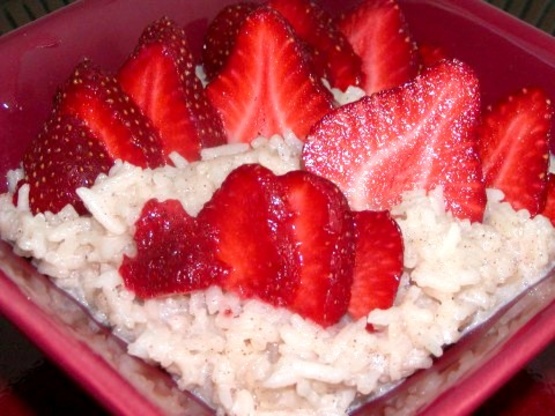 Great rice for breakfast!

this was definitely a great way to use up the remaining short rice grains i had laying around (i traditionally use long-grain)... i added a little more sugar because i liked mine sweeter than the recipe called for... i also tried mine with slightly cooked raspberries in caramelized sugar: DE-LISH!!!
Combine rice, milk, brown sugar and cinnamon in small saucepan. Cook over medium heat until thick and creamy, about 10 minutes.
Spoon into serving bowl, let cool 3 minutes. Top with fresh berries.