All Purpose Gorgonzola Sauce, As I Like It!
nitko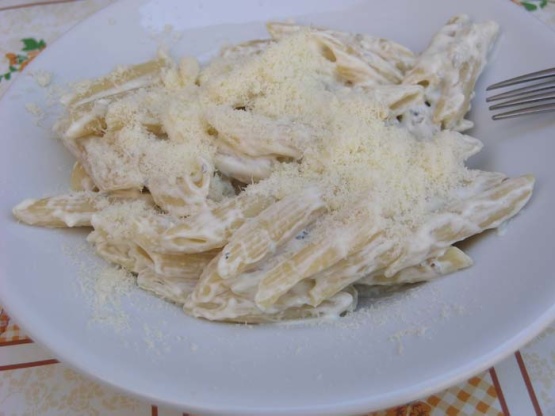 This sauce can be served as sauce for pasta, gnocchi, or as a meat sauce, especially as a steak support sauce.
Cut gorgonzola into small pieces and put into a pan. Add cream, sage, salt and pepper.
Heat slowly making sure that does not boil. When cheese is melted, serve.
You can serve it over pasta or gnocchi, or with steaks. If you use it as a pasta sauce, cover with grated parmesan cheese.