All-In-One Hot Dog Mustard
loof751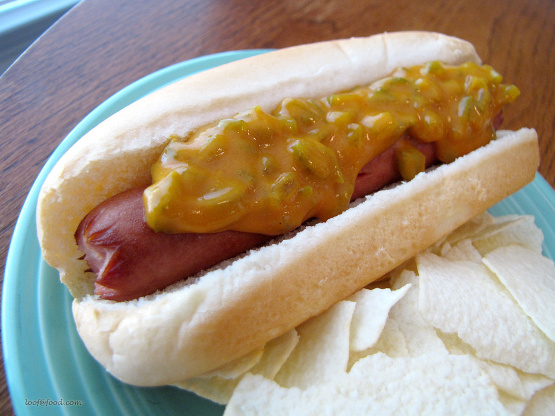 I don't remember where I got this recipe, probably from a women's magazine. Saves on having to haul out separate bottles of ketchup, mustard, etc.

what a good recipe and what a great idea. Served it at a family reunion yesterday and everyone loved it. even if you don't like some of the ingredients, the combination is great.
Mix all ingredients in a bowl.
Spoon into clean jars.
Cover and refrigerate.