All Fruit Popsicles (Melons and Berries)
jenne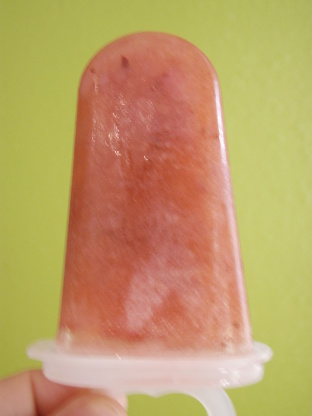 My toddler begs for popsicles and I only buy him the all fruit kind which were still loaded with sugar AND they break the bank!!!! For that reason, started playing around with different fruits and making my own popsicles. . .that way they were much cheaper and I knew they were truly fruit only. This is my son's current favorite. Hope you enjoy!

My children love these, and they're treats you can feel good about. I had to add a touch of juice to the blender just to get things going. Great fruit combo!
Place all fruit in a blender and process until smooth (I like to leave a few small chunks).
Spoon the fruit mixture into popsicle cups, add the stick and freeze. (I use the Tupperware version circa 1975. . .sad but true).