Bergy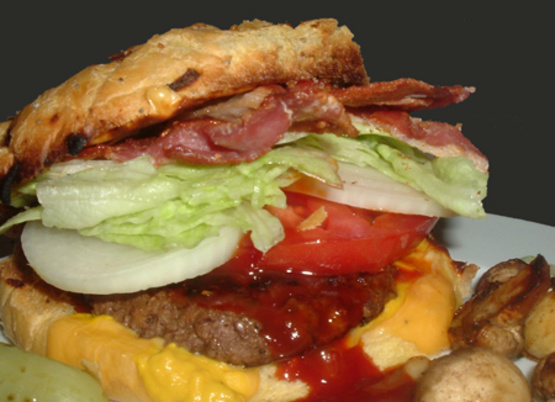 Been making 1/4 pound burgers like this forever, and dont think its ever been posted here. One of our all-time favorites on the summer grill! We also love these with a slice of cooked bacon for a bacon cheeseburger.

These were good. We try not to eat much carbs around here, so we didnt use a bun, but I did fry up some bacon for my DH and kiddos and they ate it like that. Thanks for the recipe!
In a large bowl, combine beef, soup mix and Worcestershire sauce.
Mix just until blended dont overwork the meat.
Shape into eight patties.
Grill over medium coals to desired doneness or until no longer pink in the center and a minimum temperature of 160 degrees, brushing frequently with barbecue sauce.
Top with cheese; continue grilling until cheese is melted.
For each serving; fill bun with lettuce, pickle slices, tomato and hamburger patty.