These cute little pancakes can be modified to make whatever designs or faces you desire. This can be done with any pancake mix and there are quite a few good ones on zaar.
Directions
Pour 1 teaspoon of batter on the grill in kind of an elongated oval shape. Right next to it pour another teaspoonful. These are the eyes.
Allow "eyes" to cook until they are bubble and looking dry around the edges.
Pour 1/4 c batter over the "eyes" pulling the batter down at the bottom to make a chin. Optionally to make a more uniform chin you can choose to arrange the eyes so the chin falls into the corner of the pan and use that for shaping the chin.
Cook until bubbly and edges are dry. Turn and cook until golden brown.
Most Helpful
This is a fun way to make pancakes. I used your recipe #459270 459270 for the batter. Served with Karo syrup but they tasted better plain.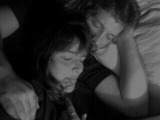 I love recipes that use just a few ingredients and go together quickly. I used Bisquick Heart Smart and skim milk. My pancakes looked more like a cross between an alien (the "eyes") and Casper the Friendly Ghost (shape of the pancake), but I've never said I was an artist in the kitchen, LOL. We had a lot of fun trying this recipe and I think it would be fun to make again with my niece as she would really get a kick out of this!
A fun way to make pancakes for the kids. I made pumpkins and ghosts, but they didn't turn out photo worthy - SORRY! I'll try again and post if I can get something to work! **went to market tag***