Boomette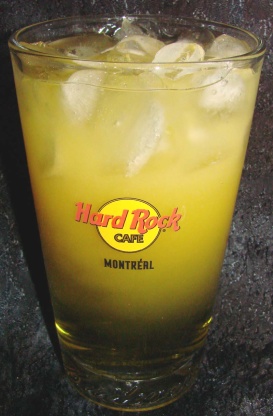 I had a bartender make me this and thought it was very different but VERY tasty! :) and the name made me laugh hahaha

This is a very good drink. I made two of them. The first one I made, I put a little too much pineapple juice in it. The 2nd drink I made, I added equal amounts of all of the ingredients. It was so good!! I will definitely be making this drink again Thanks for sharing your recipe Neli@@.
3⁄4 ounce amaretto liqueur
3⁄4 ounce melon liqueur
3⁄4 ounce peach schnapps
pineapple juice
orange juice
ice
Fill shaker with ice. Add the Amaretto, melon liquer, and peach schnapps. Shake well.
Fill glass with ice. Strain liquid in shaker into glass.
Fill the rest of the the glass with equal amounts of orange and pineapple juice. Enjoy!