Alice Medrich's Real Chocolate Wafers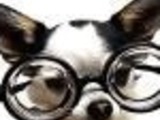 These cookies are wonderful on their own; make great bases for mini-cheesecakes and are perfect crumbled for crumb crusts or for the cookie crumbs on the sides of a cheesecake.
Directions
In a medium bowl, whisk together the flour, cocoa, baking soda and salt; set aside.
In a medium bowl, beat the butter with an electric mixer until creamy; add the sugars and vanilla and beat on high speed for about one minute.
Beat in the milk.
On low speed, beat in the flour mixture, just until incorporated.
Gather the dough together with your hands and form it into a neat 9 to 10 inch log.
Wrap it in wax paper, folding or twisting the ends of the paper without pinching or flattening the roll (you may find it easier to improve the shape of your roll after it has chilled a bit).
Chill for at least 45 minutes or until needed (The dough can be refrigerated for up to three days and frozen for up to three months).
Place your oven racks in the upper and lower thirds of the oven and pre-heat to 350 degrees F.
Lightly grease two baking sheets or line them with parchment paper.
Use a sharp knife to slice rounds of the chilled dough a scant 1/4 inch thick. Place them one inch apart on baking sheets.
Bake ten to twelve minutes, rotating the pans halfway through.
The cookies will puff and crackle on top, then settle down slightly when done.
Use a spatula to transfer the cookies to wire racks to cool completely.
Store in an air-tight container for up to two weeks, or freeze up to two months.
Reviews
Most Helpful
Easy to make ahead, and so worth the wait when you do! I can't wait to make desserts with them, but this first batch is not likely to last long enough for that. :-)
Great little cookie. I made mine a little more diabetic friendly by subbing Splenda for the granulated sugar (I used the brown sugar). I will make these again for use as a cookie crust, because I can control the amount of sugar, compared to the commercial wafers. The dough was very easy to work with. Had no problem forming the log. My only regret is I made a half recipe :) Made for Winter 2010 Comfort Cafe game.