Bergy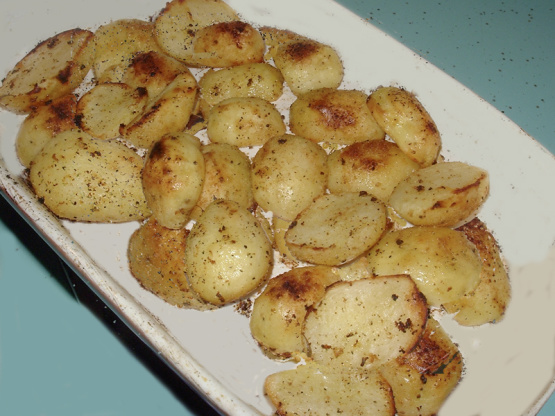 Serve with falafel or kebabs in pita or other favorite Middle Eastern foods.

Another fabulous recipe, Sue! These went together so quickly! About 10 minutes to peel and slice the potatoes. I did add extra cayenne and cumin (personal preference). The hint of cinnamon really gave the fries great flavor! I didn't turn them in the oven (too lazy ;)), and it didn't seem to make too much of a difference. Thanks for an easy, delicious side, Sue! I love your recipes!
Preheat oven to 400 degrees F.
Lightly oil a large baking pan.
Mix the spices, oil and lemon juice together in a small bowl.
Toss the potatoes with this mixture (a large plastic bag works well) until evenly coated.
Spread the potatoes onto the baking sheet and bake in the preheated oven for 30-35 minutes or until nicely browned and crispy, turning once halfway during cooking.