Algerian Green Beans With Almonds
Debbwl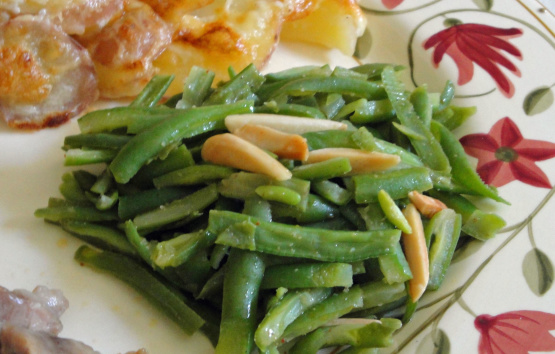 Garlic and spices. If you wanted to use canned beans, heat them up and pour sauce on them so it will not take long to make, or frozen green beans will get you closer to fresh tasting.

We didn't enjoy these much. I used frozen green beans like the intro says, cooking them as the bag says. The second step shouldn't say water should it? I used a bit of extra garlic, canola oil, sweet paprika, the ground clove, and I toasted my almond slivers in a dry pan which made this recipe better. I mixed them into the beans. Made for Welcome to Algeria!
Simmer beans in water until just tender, about 30 minutes. drain in arab countries i have read that they like their beans well done , cook them to your taste
Place, oil, garlic, cumin, paprika, and cloves in a saucepan.
Cook for a couple of minutes, stirring constantly.
Add almonds to coat.
Pour oil mixture over green beans.
Toss gently until beans are coated.