Nasseh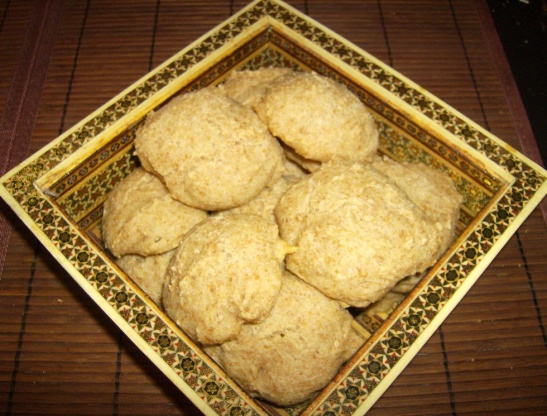 These small Algerian rolls give an extra touch to any meal. The prep time includes resting time for the dough.

We enjoyed these little rolls! My yeast may have been a little off because mine didn't rise very much but they were still quite tasty. I liked the addition of the sesame seeds and will probably try them toasted next time. Thanks for posting this recipe!
Mix the yeast with 1/4 cup of salted water. Let the yeast rest until it rises & becomes bubbly, roughly 5 minutes.
Place the flour, farina, & salt in a large bowl then stir in the olive oil. Add the yeast mixture to the dry ingredients & stir. Slowly add 1/2 cup of water, stirring well to combine all the ingredients. Make sure you get rid of any lumps.
Cover the dough in a clean damp cloth & let it rise in a warm place for 1 1/2 hours.
Optional: Brown the sesame seeds on a pan in a hot oven for 2 minutes before using, this enhances their flavor.
Preheat the oven to 400 degrees. Lightly spray a baking sheet with cooking spray.
Mix the seeds into the dough, stirring gently. Place small amounts of dough in the shape of balls (roughly 15) on the baking sheet. Brush lightly with the egg & bake for 20 minutes.