Alfredo Sauce With Italian Sausage
Ang11002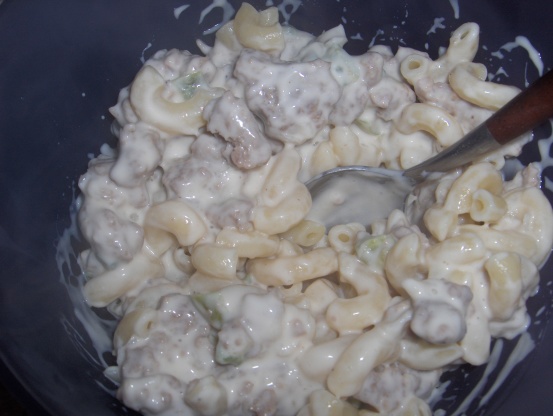 I was looking throught my freezer and cabinets and came across some Italian Sausage and jarred Alfredo sauce. And since I didn't want the usual Italian sausage with red sauce,and wasn't in the mood for regular alfredo. This is what came out of the dark corners of my brain :)Please feel free to use red,green or yellow peppers. Or if feeling really creative try all three.;).I used Angel Hair pasta, but you can use your favorite type of pasta. Submitted to "ZAAR" on July 18th,2008.
In a large skillet over medium heat, combine first three ingredients.
Cook until sausage is browned and peppers and onions are tender.
Drain and return to pan.
Add alfredo sauce and turn heat to low.
Simmer for 10 minutes or until heated through.
Serve over your favorite pasta.