Ya-ya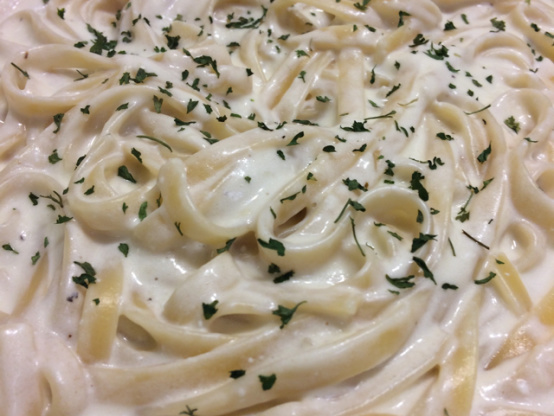 Recipe from the Olive Garden Cookbook

We enjoyed this recipe very much. This was inexpensive, yet produced a very satisfying dish in just minutes. This sauce is quite rich and just a little too thick - as some of the previous reviewers have suggested, I think I'd prefer it just a bit thinner - perhaps adding a little more milk next time, or even reducing some of the cream cheese.
In large saucepan combine cream cheese, parmesan, butter and milk, stirring constantly until smooth.
Toss pasta lightly with sauce, coating well.
Leftovers freeze well.