Alfredo and Artichoke Lasagna
Prep 30 mins
Cook 40 mins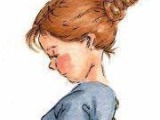 This delicious version of lasagna is a real big hit with anyone I make it for. It makes a really special Vegetarian dish for a dinner party. Nobody ever complains about there being no meat. Serve with a tossed salad and garlic bread. This also freezes well.
Directions
Combine the spinach, 1 cup of the mozzarella cheese, ricotta cheese, cream cheese, provolone cheese, eggs and pepper in a bowl, set aside.
combine 1 container of Alfredo sauce, the artichokes, Parmesan cheese, mayonnaise and green onions in a bowl; set aside.
Spread the remaining container of Alfredo sauce evenly on the bottoms of 2 lightly greased 8 inch square baking dishes. In each dish, layer 2 lasagna noodles, 1/4 of the spinach mixture. Repeat the layers, ending with the remaining lasagna noodles. Spread 1/2 of the artichoke mixture over the noodles in each dish.
Bake at 350*F for 40 minutes, or until just set and lightly browned. Sprinkle the remaining 1/2 cup mozzarella cheese evenly over the top. Bake for 5 minutes. Let stand for 15 minutes before serving.
May cool the lasagna completely, wrap in heavy duty foil and freeze for up to 1 month.
Most Helpful
Wondeful!! Made one to share with a friend who had surgery and one for us. Both families loved it! Forgot to pick up green onions so diced and sauteed some sweet onion to add the onion flavor. Such lovely flavors that I wish I'd had some left over to freeze so will have to make this again soon. thanks MarieAlice :)

This was very good. I think in the future I will use un-seasoned artichoke hearts to keep the flavor 'creamy' I will be making this again. I used one 9x13 pan because I didn't have 2 8 inch pans. It bubbled over a little at the corners but turned out fine. Thanks for posting.

I have to add to my previous comment though... I made this recipe 3 more times and it ROCKS!