2Bleu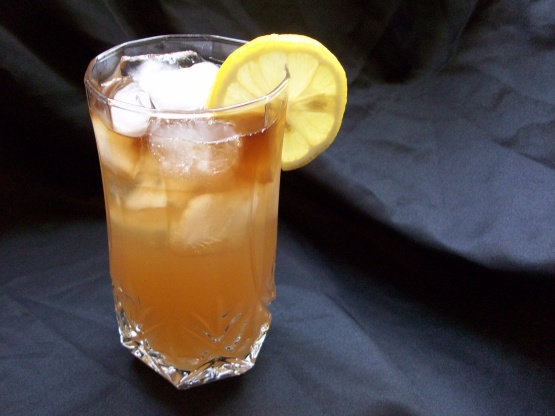 This is for summer sippin'. You get refreshing bubbles with attitude that you'll enjoy anywhere but especially on the deck.
Fill a tall glass 2/3 full with ice.
Add vodka, Triple Sec and fill glass to near top of ice with Sprite.
Top with pineapple juice and float the cherry wiskey.
garnish with the citrus twist.