iam4uk1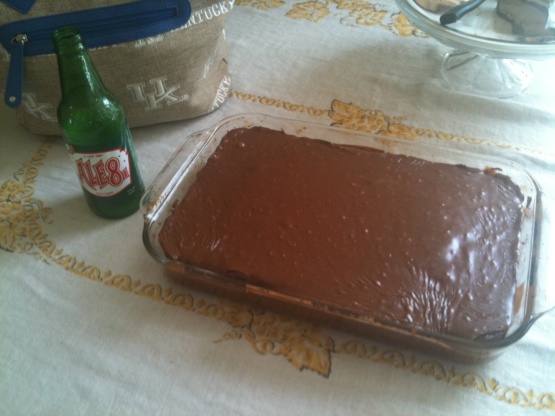 This is by far the best homemade chocolate cake I have ever had....thanks Vickie!
Preheat oven to 350 degrees.
Mix flour and sugar in a large bowl-set aside.
Mix butter, cocoa, and Ale 8.
Bring to a boil, but do not boil.
Pour hot mixture over flour and sugar.
Mix well.
Add buttermilk, eggs, soda, and vanilla.
Beat until smooth then add marshmallows.
Bake for 30-35 minutes.
Topping.
Mix together 4 oz of Ale 8, butter, cocoa.
Bring to a boil.
Pour over confectioner's sugar.
Beat until smooth.
Pour over cake while hot.