Chef Dee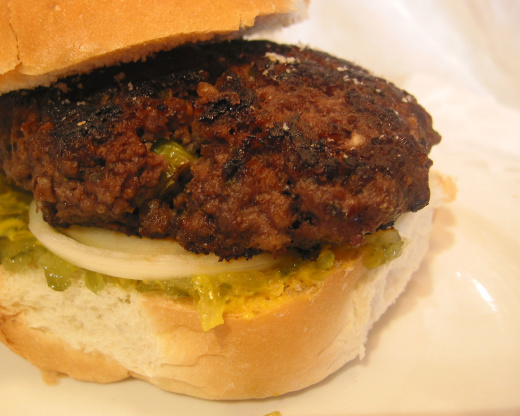 What sets this burger apart from others, is that it has sour cream in the beef mixture; giving it tons of flavor and moisture. This recipe is from the travel Alberta magazine.

I tried this recipe last night and did not like it one bit. It was bland, soggy and the burgers would not stay together. Probably the worst burger I've tried. Will not make again.
In large bowl, combine beef, oats, sour cream, mushrooms, onion,garlic,parsley, mustard, thyme, oregano, salt and pepper. Mix lightly but well enough to blend.
Shape into 4-6 patties 1-2" thick.
Lightly oil grill.Barbeque, broil or panfry using medium heat for 5-7 minutes per side (turn once) till instant read thermometer inserted in center reads 160F or 70°C.