Alberta Beef, Mushroom and Pepper Pasta
Another wonderful recipe, adapted from The Flavors of Canada by Anita Stewart
Directions
Saute bacon until crisp.
Remove and set aside.
Add onions and saute for 5 minutes.
Add paprika and caraway, saute for 1 minute.
Add beef and toss well, cook 3-5 minutes until beef is browned.
Season with salt and pepper.
Add stock and wine. Bring to a boil and simmer covered for 30 minutes. Remove cover and simmer 30 longer.
Bring 2 quarts of water to a rolling boil, and cook pasta according to package directions, drain , and set aside keeping warm.
Whisk sour cream and flour together, add to meat mixture, and set aside keeping warm.
Saute mushrooms in oil for 3 minutes.
Add peppers and saute for another 5 minutes.
Season with salt and pepper.
Top pasta first with beef mixture, then mushroom/ pepper mixture and sprinkle with bacon.
Most Helpful
This was fabulous! The flavors blend very nicely together! I omitted the caraway seeds and mushrooms, but made as directed and even hubby thought this was fabulous! Thanks for the great weeknight meal! It does take a lot longer than the 30 minutes stated at the top of the recipe. (It takes about 1 hour and 20 minutes to make.)

This is a 5 star plus recipe and I made it in the Slow Cooker. It is so tasty; I did add crushed garlic and omitted the caraways seeds but followed everything else. What a great combination! Since I cook mostly for 2 now, I love the fact that I have 2 other meals ready in the freezer for us. I made this for WT4 Canadian Crockpot Challenge. Thanks for posting. Rita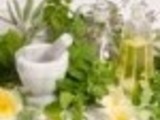 Too many flavors going on. Next time I would not use caraway seed or paprika maybe use a little hot sauce.