Alaskan Sourdough Cornbread
PaulaG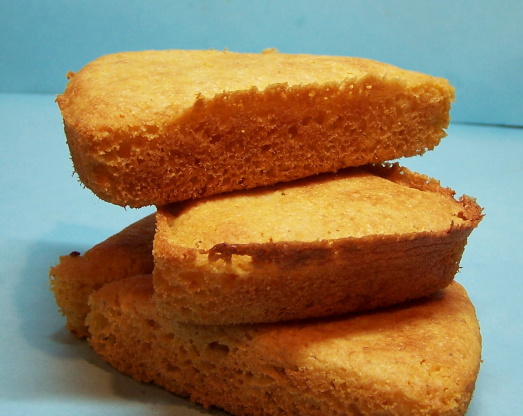 After our recent trip to Alaska, I have a renewed interest in sourdough baking. I found this recipe at Alaska Travel Magazine.Com. DH loves cornbread and this is a great recipe. It is a little different than traditional cornbread with a mild sour flavor. I updated the cooking time after 16Paws review and my preparing the recipe again and watching the time closely. Be cautious when adding the milk due to differences in starter with regards to "wetness".

I love to make cornbread! This recipe surpassed my expectations. It is a terrific way to use leftover starter. It is exceptionally moist and flavorful. This is a recipe that you can make your own by making it sweeter (as other commenters prefer). I was very taken by its texture. Cooked in the oven in a cast iron skillet. I'm going to make it again tonight. Paula, thank you for sharing this recipe with the community! Should also note that my cooking time was less than 40 minutes. So check it at 20-25 minutes and adjust accordingly.
Spray a well seasoned, 9 or 10 inch iron skillet with non-stick cooking spray, add a small amount of oil and place in oven while it preheats.
Preheat oven to 425 degrees.
Combine the cornmeal, sugar and salt in medium bowl.
Scald milk and pour over cornmeal mixture.
When mixture is room temperature, add remaining ingredients and mix well.
Pour mixture into prepared pan and bake for 20 to 30 minutes or until golden brown.