Ang11002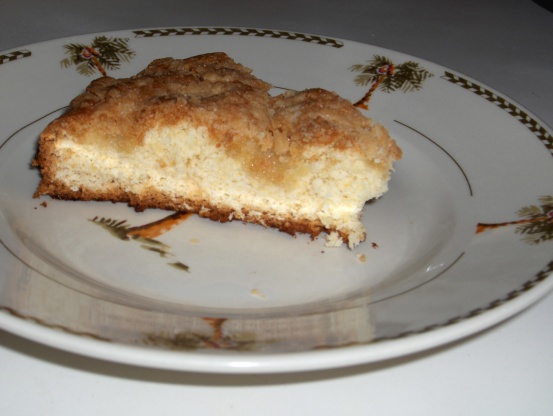 An easy, no-yeast bread with a hint of lemon and a sweet topping. A recipe I picked up in Arizona but I have no idea where the name comes from!
For Bread:.
Preheat oven to 375 degrees.
Cream together butter and sugar.
Drop in unbeaten egg and beat until light in color.
Sift together flour, baking powder and salt.
Gradually add flour mixture to creamed mixture, alternating with the milk and lemon extract.
Pour into a 9-inch cake pan.
For Topping:.
Use a fork to mix the butter with sugar, flour & vanilla then sprinkle on top of bread mixture.
Bake for 30 minutes.