Alabama Egg and Sausage Souffle
Bayhill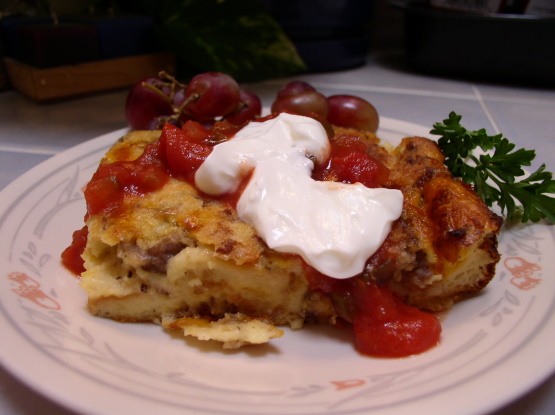 This is a popular favorite at the Raven Haven Bed and Breakfast in Mentone, Alabama.

Thanks you for sharing this wonderful recipe Konnie! It is delicious AND easy. I love that you can make it the night before! I'm making it for the second time in a week and a half.
Crumble and brown sausage. Drain and cool.
In a large bowl, beat eggs, then add milk, salt, and dry mustard.
Add bread cubes; stir.
Add cheese and browned sausage; mix well.
Cover and refrigerate overnight.
Next morning, place in a 9 x 13-inch pan and bake at 350 degrees for 45 minutes.