Aji (Ecuadorean Hot Sauce)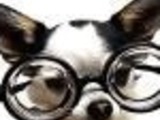 There many ways to make Aji in Ecuador, but one thing is certain, there is always aji on the table. This is a recipe I learned while I was there. Cayenne or similar small red peppers are decent substitutes for the South American Aji peppers from which this delicious (hot) condiment gets its name.
Directions
Combine the water, peppers and garlic in the blender and blend well.
Strain the liquid into a bowl and discard any solids.
Add the balance of the ingredients and mix well.
Store in the refrigerator.
Reviews
Most Helpful
This is quite yummy! I love fresh salsas and this is a great example. We used fresh Thai chillies in this and it was nicely hot. We served it with burritos and also with some tortilla chips. Fresh salsas have a tendency to be a bit watery, and this was no exception. For those who like it less watery, they can stir in a few tablespoons of tomato paste and still get that wonderful fresh salsa flavor. Thanks for posting! ~Sue

!Que delicioso! !Que picoso! This rocks, Kate! For aji chilies, I subbed jalapeno, one serrano and two red Thais. For Step #3, I didn't know whether to blend by hand or with a blender, so I combined the mixture using an immersion blender. Used this condiment for Papas a La Huancaina. The remaining sauce I will freeze and will definetely find good uses for it.

I'm not sure if it came out right mine was more of a salsa but it was still delicious!